This Guide will help you to add Splash Screen.
Drag and Drop Splash Screen
Drag and Drop Splash Screen from left side Widget Panel at your desired portion of page.
When your website window reach that portion, At that time Splash Screen will get Displayed.
Here we have Dragged it at the Start of Page, so it will get Displayed when we load Page in Website.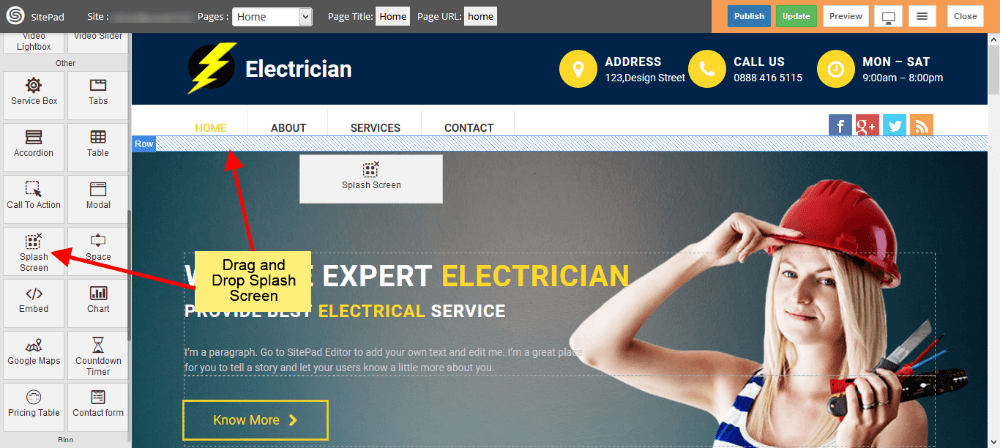 Edit Content
When you Drag and Drop Splash Screen it will open Dialog Box for it.
Now in Dialog Box you can edit content by clicking on Edit Splash Screen as shown in image below.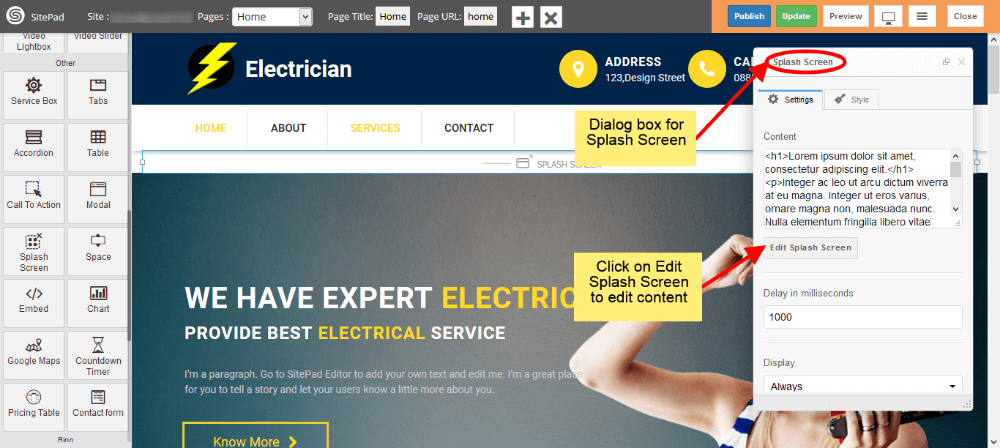 Delay Time and Display
Delay time will delay the Arrival of Splash Screen with that much time.
Select when you want to display Splash Screen from Display options.
Select style of Splash Screen. If you want to give your custom style then select Custom.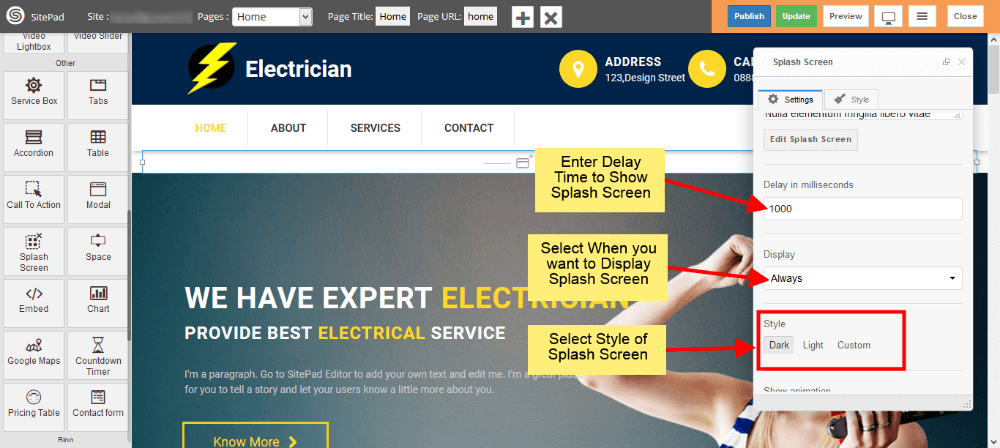 Style and Animation
You can add your custom style by selecting Custom as shown image below.
There is another way to give custom styles which is given in later steps.
Now select type of Animation to Arrive the Splash Screen on your page. Same to Hide the Splash Screen.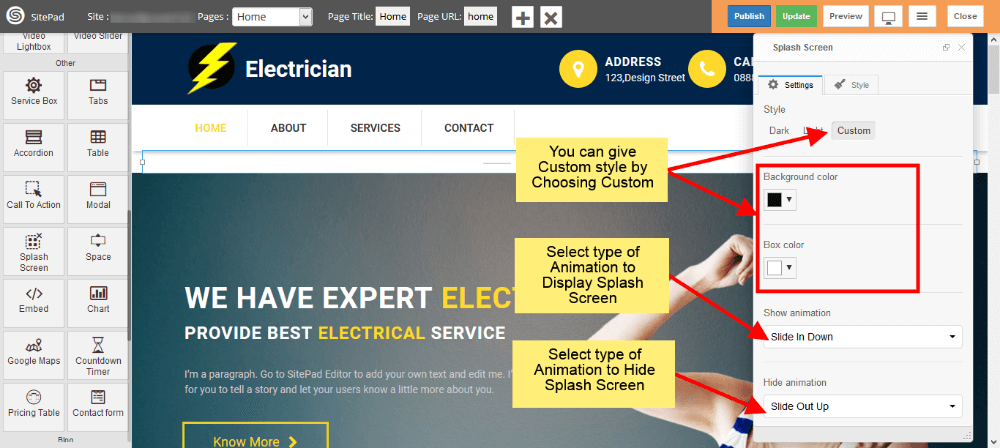 Custom Styles
This is the second way to give custom style to Splash Screen.
Just click on Edit Element Style to add custom styles.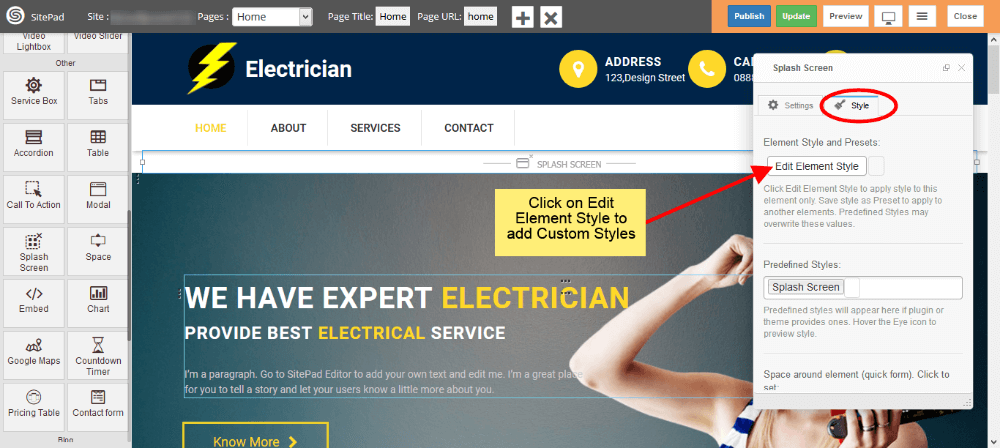 Splash Screen View
Splash Screen will look like as shown in image below in your website.