Choose your provider, we manage
Amazon, Google, IBM, and most others...



Web Site, VPS, Cloud and Server Management
Do you have an emergency that you need resolved asap but your web host can not help... [Click here]
Server availability is critical for all businesses and even with "the cloud" up and running you can quickly find yourself with an application error that is not related to your web host. We are here to help with one time and ongoing services. If you are a design firm or reseller with many servers we can help manage your entire hosting operation so you have less to worry about. We can monitor your clients sites and pro-actively fix or notify your host when problems arise.
With over 20 years of managed hosting experience you should feel confident contacting us for help with your web site needs. This can be just about anything from solving an internal server error to migrating 100 WordPress sites from one provider to another. Here are just a few examples of services we provide.
- Fix Internal Server Errors
- Install an app's prerequisits
- Install/upgrade OS and applications
- Meet PCI and other compliance
- Install or update PHP
- Enable / install SSL/TLS

- Fix spam and RBL issues
- Web and database migrations
- Build server and install apps
- Setup name server(s) (DNS)
- Server Migrations
- Server Upgrades
- WordPress Error Debugging
- WordPress Optimizations
- WordPress Migrations
- WordPress Upgrades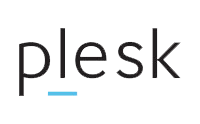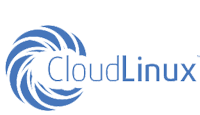 No payment needed to start a conversation. Take 2 minutes to get started below and we will get back to you right away!
Need Support?
We fix problems fast!

No commitment or payment required. Answer a few questions and we will quickly put together a winning solution. You may then choose to proceed or simply decline.
Single Incident
$99 One time fee
Good for one of the following..
- Enable SSL and install 1yr. Cert.
- Fix most internal server errors
- Install or upgrade WordPress
- Install or update other apps.
Single Incident
$149 One time fee
Good for one of the following..
- Find and stop a spammer
- Install PHP or add plugins
- Apply server updates

- Install/upgrade OS level apps
Server Manager
From $125/mo
- Add a Linux admin to your IT team
- VPS, cloud or dedicated servers
- Help with new servers and upgrades
- Great for web designers and resellers
- Proactively monitor and fix problems
WP Optimization
$99 One time fee
- Install/enable caching plugin
- Enable compression
- Enable browser caching
- Replace WP cron with system cron
- Server and content optimization advise
Site/WP Migration
$149 One time fee
- Must be Linux hosted site
- Total size up to 10GB
- SSH access required on both hosts
- Must be 10Mbps or faster between hosts
- Does not include email migration