This Guide will Help you to Add Comment Widget to your pages/blog post.
Note: Currently, Disqus is supported by SiteBuilder. We will add more to Comments option soon.
Note: You can add Disqus comments on your blog post as well as a page. You just need to drag the Comments widget on all the pages where you want to add the comments option.
Drag Comments Widget
When inside the SiteBuilder Editor Drag and Drop the Comments widget. As shown in the Image Below.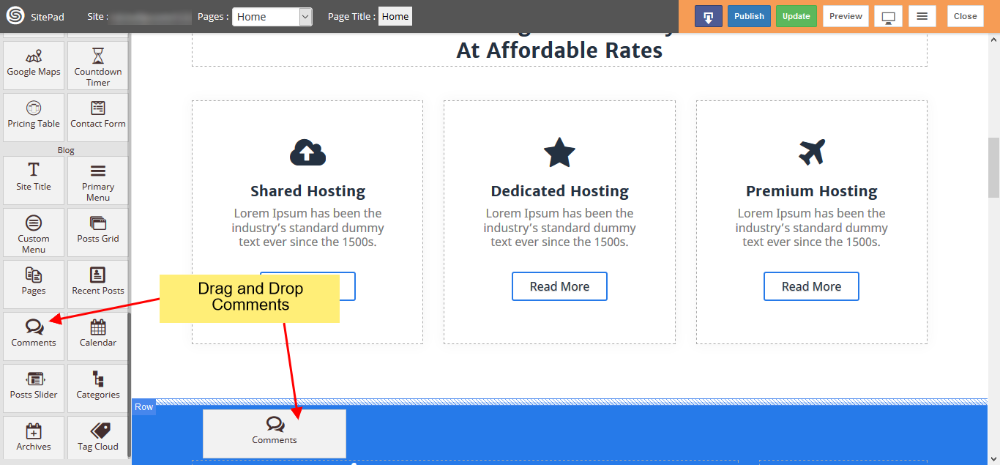 Once you have dragged and drop the Comments Widget you will need to Add Disqus short-name. ex: shortname.disqus.com or just the short-name. In-case if you do not have a Disqus account you can create one here.
Note: You will need to configure Disqus following the steps on their create site page, before using the short-name in SiteBuilder.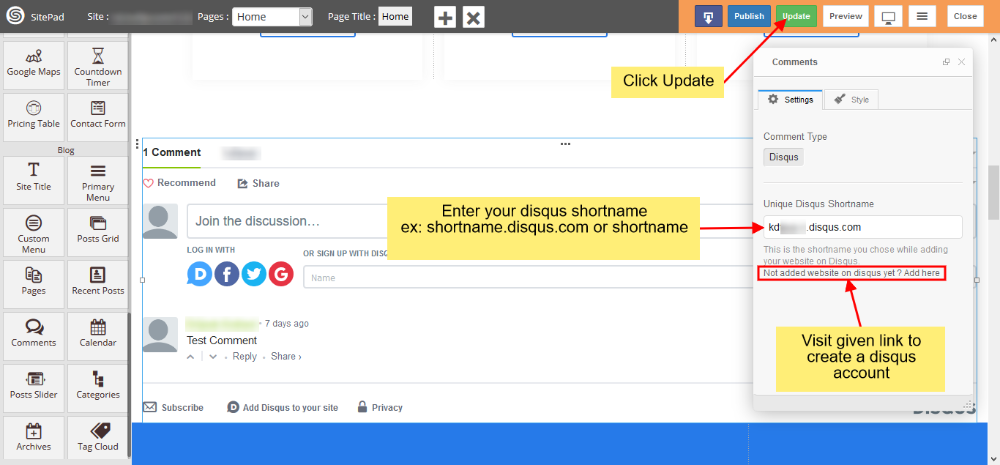 Once you have added your Disqus short-name on your page in SiteBuilder editor click on Update button to save the changes.
Preview After Publish
You can check the comments on your site after Publishing your site.