This Guide will help you to Customize Social Buttons.
1) Drag and Drop Social Buttons from left side Widget panel. Now in the Settings section of Social Buttons Dialog box enter URL for Social Buttons to display them or remove URL to remove button as shown in image below.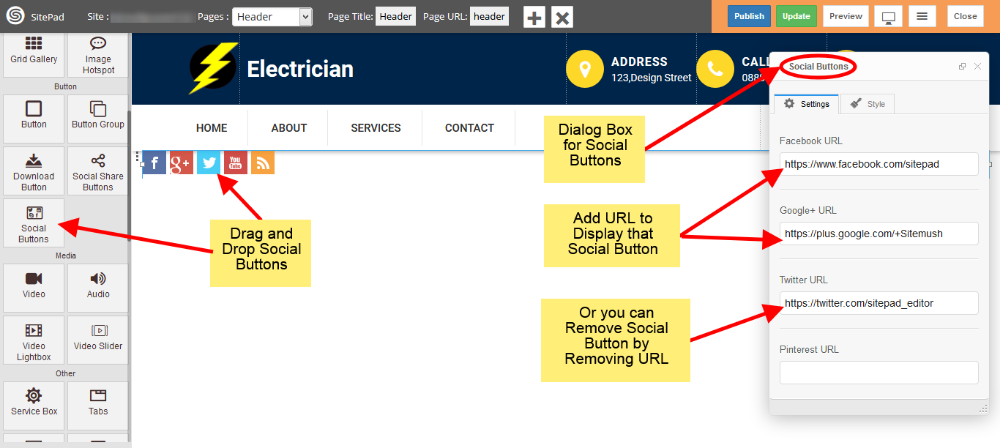 2) Here we removed Twitter URL so that Social Button for Twitter is also get removed.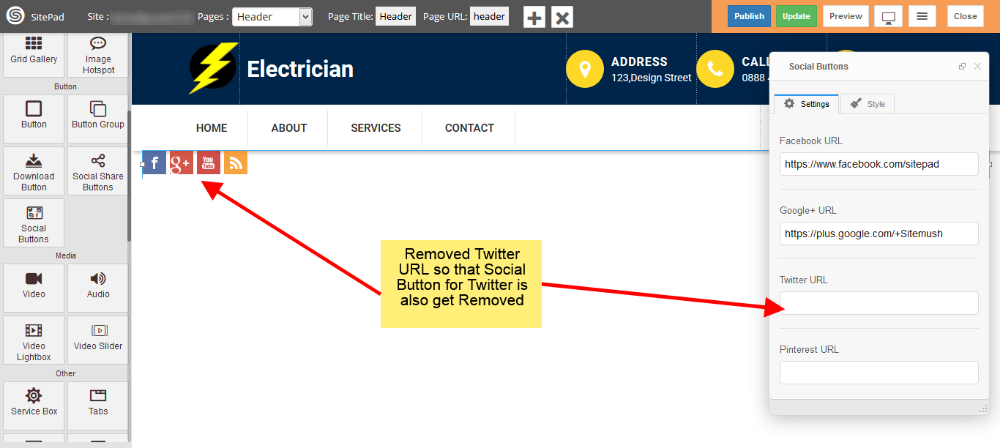 3) Now click on Style to add styling for Social Buttons. Click on Edit Element Style to add Custom Style and click in Predefined Styles to add Predefined styles as shown in image below.
Note: Please not that Background Color for Social Buttons is Predefined so you will not able to change that.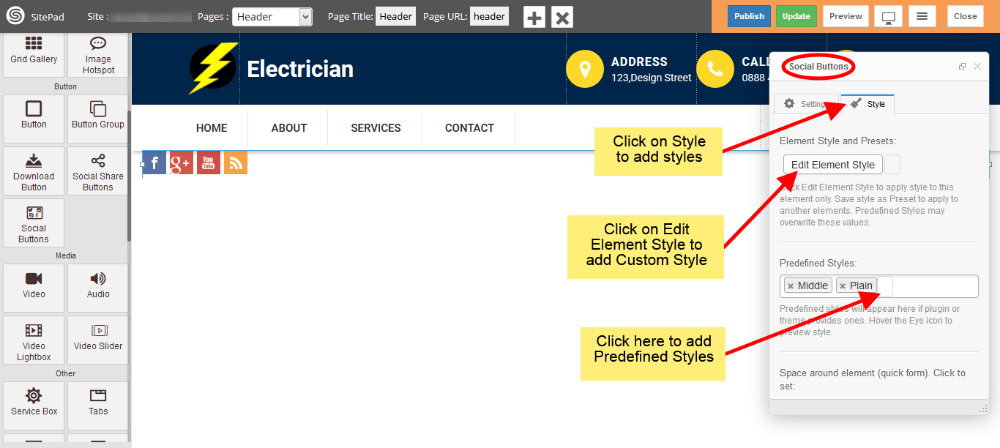 4) Now see in image below we have selected Size Large and Style is Circular so styling for Social Buttons have Changed.