---
Enabling Free SSL/TLS
Important, please make sure your domain is pointing to your hosting here and fully active or the certificate authorization will fail.

Go to Websites & Domains > Click the Let's Encrypt icon under the domain you wish to enable SSL.
---
Next, complete all applicable information.

Impotant, domain aliases must resolve to your hosting here or the setup will fail.

Click Install. Please continue to the final step below that enables the certificate for your sites hosting.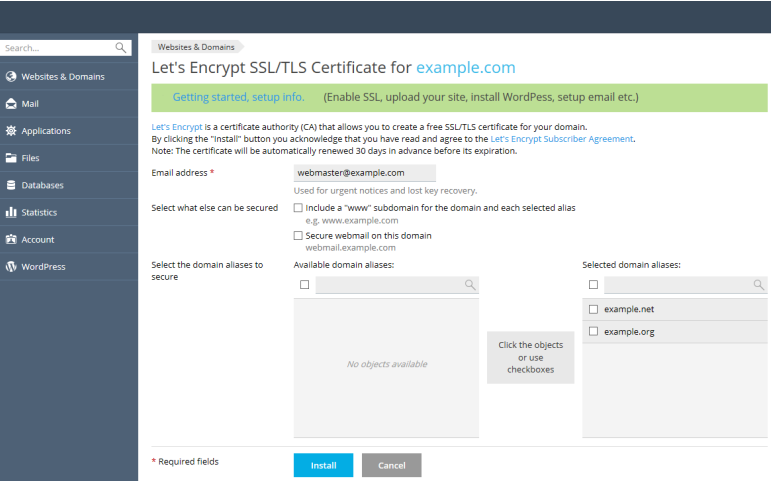 ---
Final Step, Enable the SSL certificate
Now that the certificate has been installed, you may use it to secure your site.

Go to Websites & Domains and click Hosting Settings.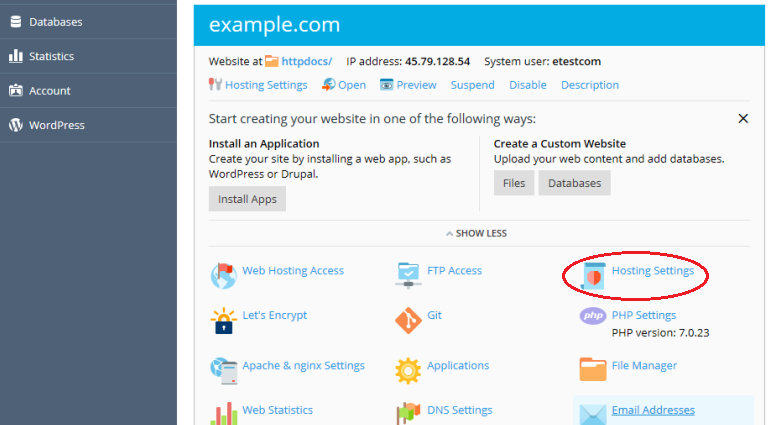 Select the SSL/TLS support checkbox.
Select the Let's Encrypt certificate you have just received from the Certificate menu.
Click OK at the bottom and you are finished!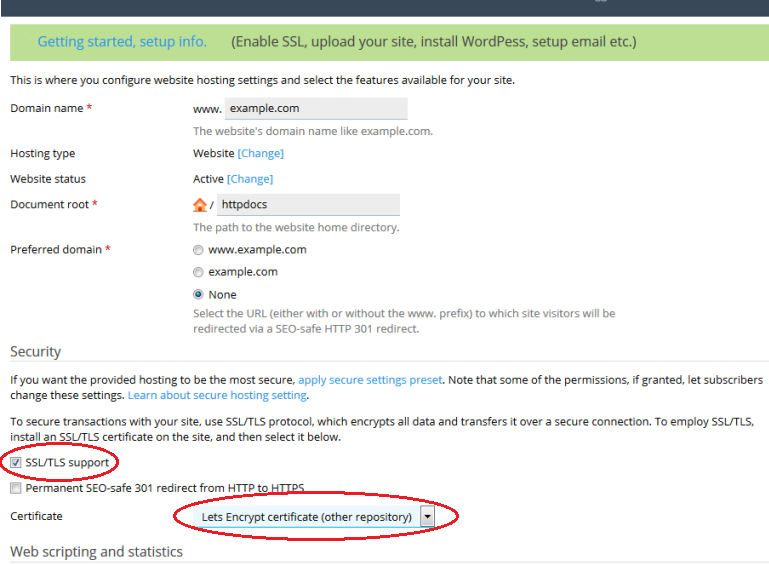 Back to the Index
---