---
Change eMail Password
Go to Mail, click on the email address you need to update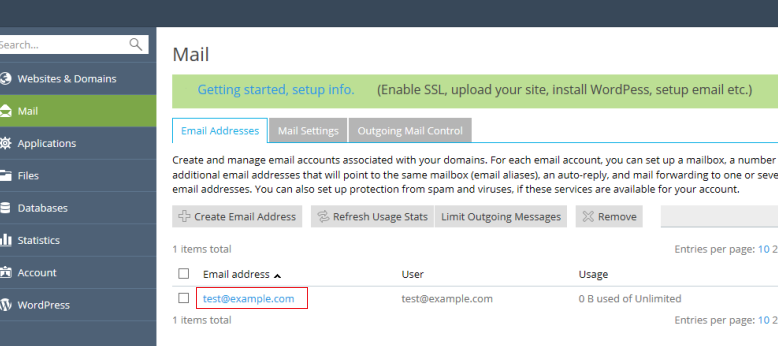 Click on the email address that needs a password reset.

Enter your new password.


Clock OK at the bottom.

Important, be sure to update all email apps that have access to this email account otherwise you may be blocked from all server access. The server has security to block access after 3 bad password attempts to help prevent brute force password hacking. The initial block will remove itself after 20 minutes but continued bad logon attempts will require opening a support ticket to have the block removed.